The voice sounds like death.
The bass is rumbling and kicks into the bowels.
The guitar riffs make every bird pop.
Pumping rhythm and thundering doublebase drive the songs forward.
The meters are irregular and bent. They drive mathematicians insane and three drummers were at a loss.
The Cellar People turn noise into sound.

Zottel: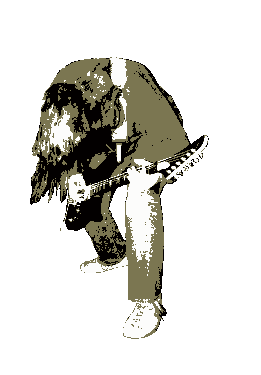 email to Zottel
Actually wanted to play the drums, but an accidental contact with a guitar changed his plan. By stealing a guitar from a hippie he saved a lot of money compared to buying a brand new drum kit. So he could channel his aggressions by producing very hard and loud heavy metal guitar scrubbing. He taught himself playing this guitar and developed his own style. Zottel's fingers

Because a vocalist was missing in the lineup Zottel also took this challenge and gave the band something special, which was so special that death becomes anxious.


Fornx: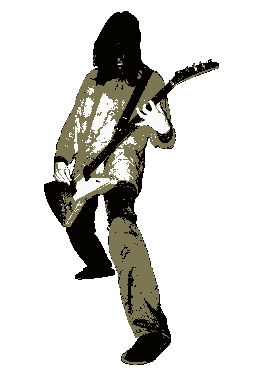 email to Fornx

Wanted to play bass, because he thought that would be easier than the other instruments. Although he had to find out that playing bass isn't that easy he kept on playing it. Further Fornx collected some experience with an electric guitar. He didn't take any lessons too. Because of the problems getting a drummer Fornx did a lot of composing with a drum computer without having any idea of drumming.


History:

1992: The two metal freaks Zottel and Fornx planned the foundation of a band with the idea of making heavy metal music. Zottel and Fornx chose the band name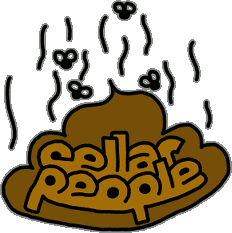 This suits, because they spent a lot of time in the cellar at Zottel's home. There was no room for rehearsals at this time. Despite of this they wrote their first song "Lucky Day".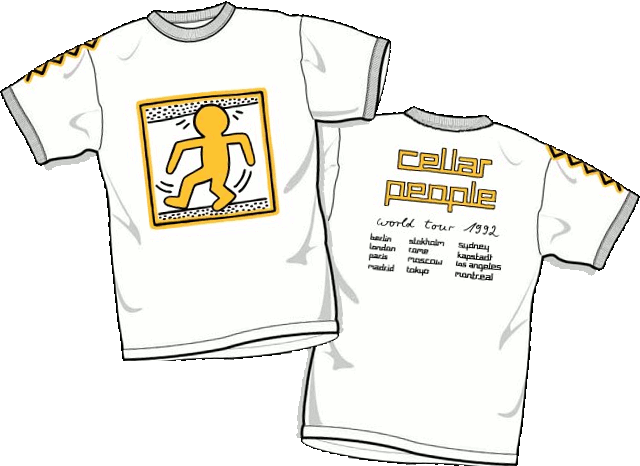 1993: First recordings of some songs on a four track cassette recorder at home have been done. The musical quality of the song "Lucky Day" was rated as too bad. So further work had to be done which finally lead three years later to the overworked and enhanced version "Another Lucky Day".
1994: Further recordings at home followed. Release of the maxi single called "Weihnachtsmann" with two bonus tracks.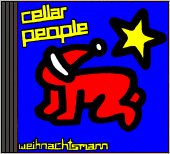 We were full of euphoria in the moment we had the entire production in our hands follwed by the first return of invest.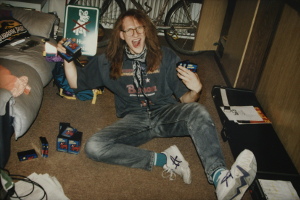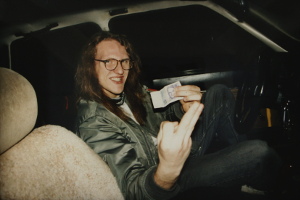 1995: Bommel joined the band as drummer although there still was no possibility for rehearsals. First song ideas got discussed while drinking beer at shady bars.
1996: In August the three musicians could move into their rehearsal room in Zeilhard. Three months later Bommel fled to Australia, maybe because of exhaustion. In November Martin joined the Cellar People to fill the vacant job as drummer.
1997: Martin also left the Cellar People after a few months just a week before the first public Cellar People concert, maybe he had the shits. After testing some more drummers without success Zottel and Fornx decided to no more longer search for a drummer and to do the drumming in future by themselves. In August the Cellar People gave their first public concert "Life at Einhausen". The audience was shocked and citizens of the town couldn't hear their televisions anymore.
1998: A lot of new songs have been written. In december the Cellar People had a gig at the Krone in Darmstadt. The sound was bad (not loud enough), but the real Cellar People fans enjoyed the concert. The frightened audience escaped by hurrying away.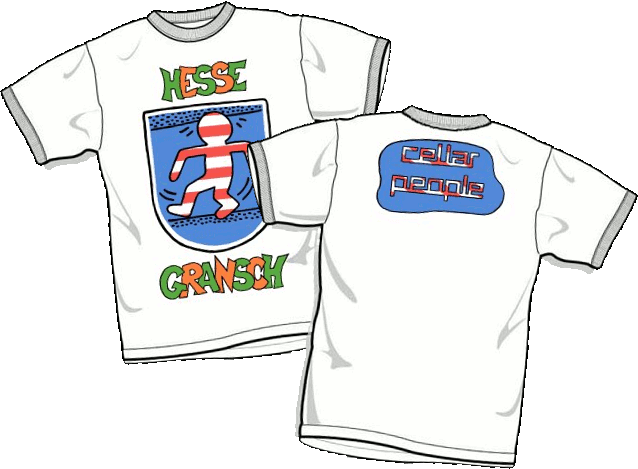 1999: A great improvement in sound and loudness was achieved at the concert at JUCA in Dieburg. The Cellar People played together with Kalögena and Karma Trip. The audience was very enthusiasic about this gig and gave lots of applause.
2000: The Cellar People did some measurements of the sound pressure level in their rehearsal room. More than 110dBA weren't satisfying, so some more investigations were planned.
2001: Now we have completed our life equipment to blast the ears of our audience. Although we still havent reached the 120dBA. This did not stop us writing new song material and making some new recordings on a 8-track ADAT (thanks to Martin Trillig), which were planned to be released on a CD.
2002: We copied our 8-track recordings on our computer to finish our CD (thanks to Siggi from the Eurostars). After wasting half a century on working with this really bad recoding material we started over with our 16-track digital multitracker.
2003: In the past year we have produced tons of new material. Because of the crap sound of our new recordings we had to start over once again. Lots of work was left to be done.
2004: We have spent a lot of time to finish our first CD project. The large ammount of work was worth it, so we can present ten shocking songs on our CD. Listen to some song examples. Or order our new CD online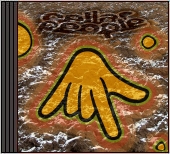 2005: We are proud to present you our music on live occations. Our performance at the "Who Is The King" band contest and at the "Merry Axe Mess Festival" were lots of fun to us and our fans enjoyed it too. Find some pictures of these events on our pictures page page.
2006: A new world record has been acheived by us. We performed the most spontaneous concert of our biography at the 'battle of the bands' festival just 24 hours after getting informed about it. Further we can offer our fans now the official band T-shirt (shit in - shit out).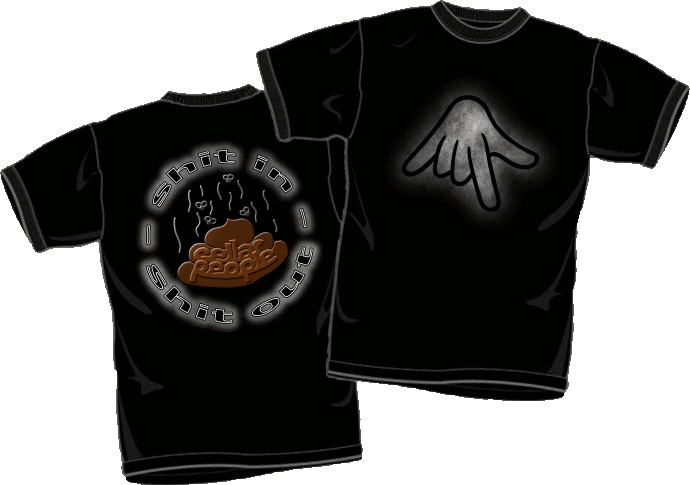 2007: This year we got presented on the Underground Evolution sampler CD featuring 19 bands of the region.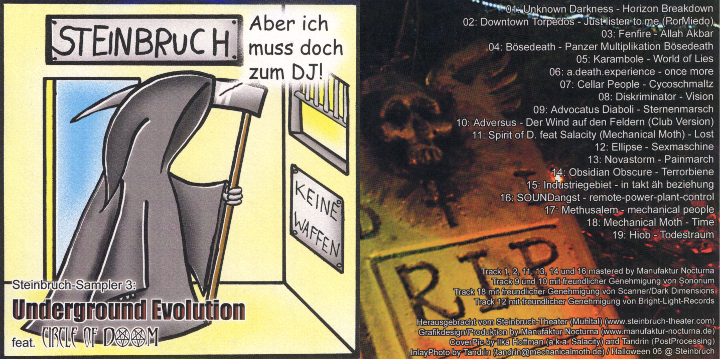 Also we got presented on the Underground Nation sampler III featuring 14 songs of bands of the region.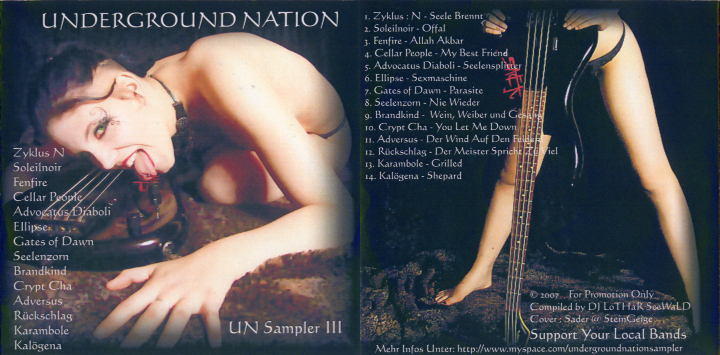 2008: Once again a widely spread production has got released including one of our shocking songs. Hesse Gransch is part of the official sound track for the quick media / finifilm production "KOFFIE RIT 2008". Our thanks to the producers.
2009:
2010:
2011:
2012: We missed out our own 20th anniversary. The annual CP barbecue party took place without any notice of this special event.
Some mysterious female guest appeared bass playing and almost naked in our rehearsal room.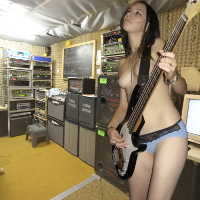 2013: The 20th anniversary of our first recorded song "lucky day" got disregarded, because of the lousy musical and technical quality of this song.
2014: Cellar People had a big party celebrating some anniversary. As a guest on stage they introduced the newcomer band called attic pansies, who are specialized on covering cellar people songs with acoustic instruments. The audience sometimes had dificulties identifying which cellar people song they were performing.
This year the 20th anniversary of our first demo MC and the 10th anniversary of our first CD release got missed out too.
2015: